Upcoming special prescreenings of the Ken Burns documentary:
Spokane Veterans Center:
Thursday, August 24, 10:30am – 5pm
Friday, August 25, 9am – 5pm
Saturday, August 26: 9am - Noon
Spokane County Library District:
Cheney Library - Saturday, Sep 9, 2-3:30pm
Medical Lake County Library - September 12, 6:30 pm
Whitworth University, Robinson Learning Center - September 12, 7:00
Saturday at 8:30 pm/9:30 Mtn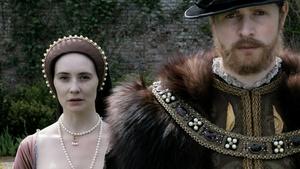 Sunday at 7 pm/8 Mtn – Series begins
Upcoming Events
---
The Wild Kratts live show is coming to the Spokane INB Performing Arts Center on September 24, 2017! Get your tickets or more information...
Join us for the Opening Ceremonies for The Wall That Heals, a replica of the Vietnam Veterans Memorial, at Mirabeau Meadows on Thursday, August 24 at 9am...
Donor Highlight
---
Ms. Doreen Hopton, of Calgary AB was a long-time member of KSPS who never missed a year renewing her donation. We are very grateful to her for remembering us in her will...
Darryl Troutman was a loyal and true friend to all, including friends from early childhood and people met on his various travels. Family was very important to Darryl...
Learn More
Last Updated by
KSPS-TV is the Public Broadcasting Service (PBS) public television station headquartered in Spokane, Washington. We reach more than 2.3-million households in eastern Washington, northern Idaho, Alberta, and beyond. Viewers hail from Calgary, Edmonton, Coeur d'Alene, Kalispell, Wenatchee, Moscow, and hundreds of cities and towns across one of the largest Nielsen Designated Market Areas in the...
Read More