Healthy habits begin at home, with the mantra Eat, Move and Learn.
Your support is crucial to keep the programs you love on the air. The deadline is Aug. 31!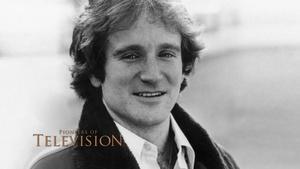 Watch Robin Williams – A Pioneers of Television Special, Saturday, Sept. 16 at 7 pm/8 Mtn
Serving the Inland Northwest and Canada
KSPS exists to improve the quality of life of each person we reach. KSPS content broadens horizons; engages and connects; enlightens, inspires and educates. KSPS is an international multimedia network providing quality programming for all, through broadcast, cable, satellite and online.
KSPS produces award-winning specials and series about (and for) our viewers, including Northwest Profiles, Health Matters: Television for Life, Saturday Night Cinema, political debates and documentaries. 
As a PBS station, KSPS airs the signature PBS series including Masterpiece, Nova, Nature, American Masters, Frontline, PBS NewsHour, Charlie Rose, Great Performances, Downton Abbey, History Detectives, Ken Burns documentaries, American Experience, Sesame Street, Curious George and many more. Hundreds of programs are available for online viewing.
KSPS is seen in about 2 million households in parts of Washington, Idaho, Montana, Oregon, British Columbia, Alberta, Saskatchewan and beyond. Viewers in Spokane, Calgary, Edmonton, Coeur d'Alene, Moses Lake, Wenatchee, Red Deer, the Kootenay Rockies of BC, Medicine Hat, Lethbridge, Kalispell, Missoula and dozens of other communities support KSPS with their memberships. Support from members, businesses, foundations and the Corporation for Public Broadcasting keep KSPS on the air.