Watch your favorite new PBS programs on your Samsung Smart TV.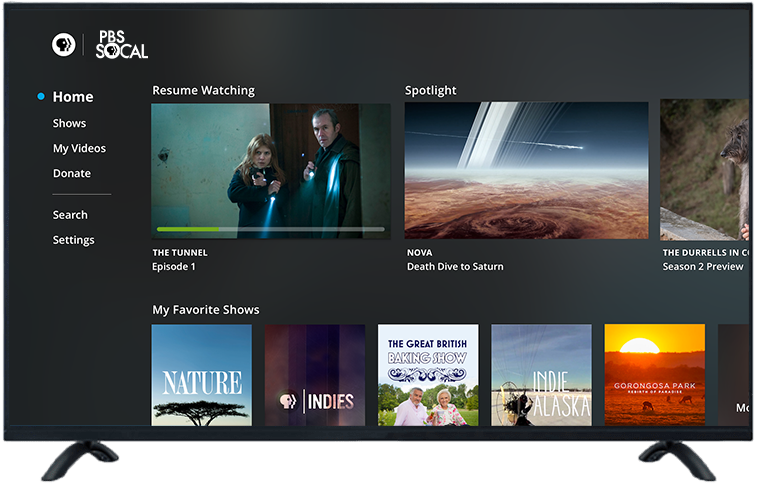 HOW TO DOWNLOAD THE PBS APP ON YOUR SAMSUNG SMART TV
1. SEARCH
First, return to your Smart TV's Home menu by selecting the Home button on your remote. Using your remote's arrow buttons, highlight the Apps option on your Samsung Smart TV's Home screen. Select the Apps option.
Use the Search feature to search Samsung's available app offerings for "PBS" and look for the official PBS Video app.
Select the PBS Video app.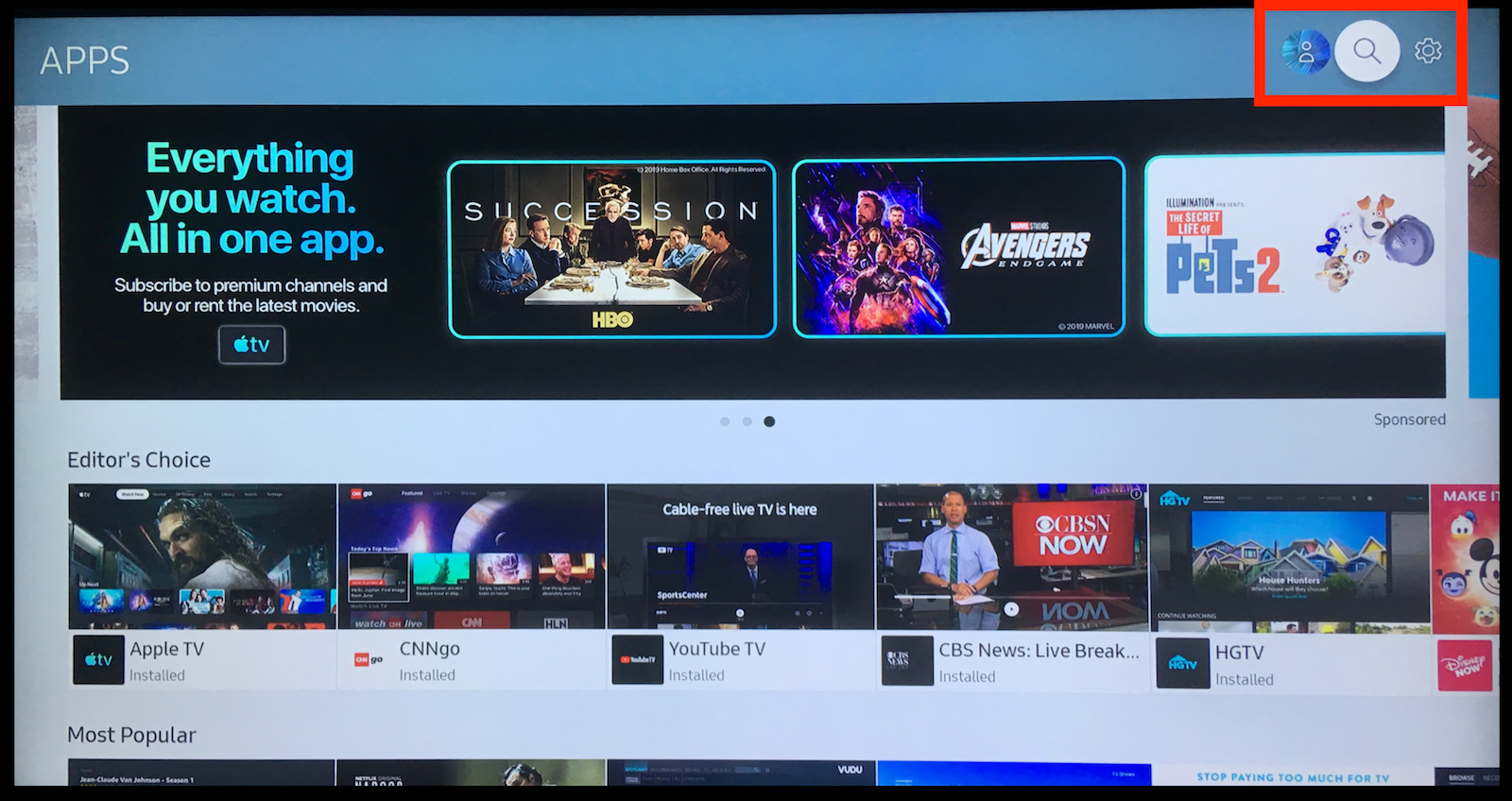 2. INSTALL
An option to "Install" the app will appear in the center of the screen. Select this option. The app will begin installing to your Samsung Smart TV. When the download completes, you will have the option to Open the app from this screen, and you can also open the app in the future from your Home menu, where it will be listed with your other apps.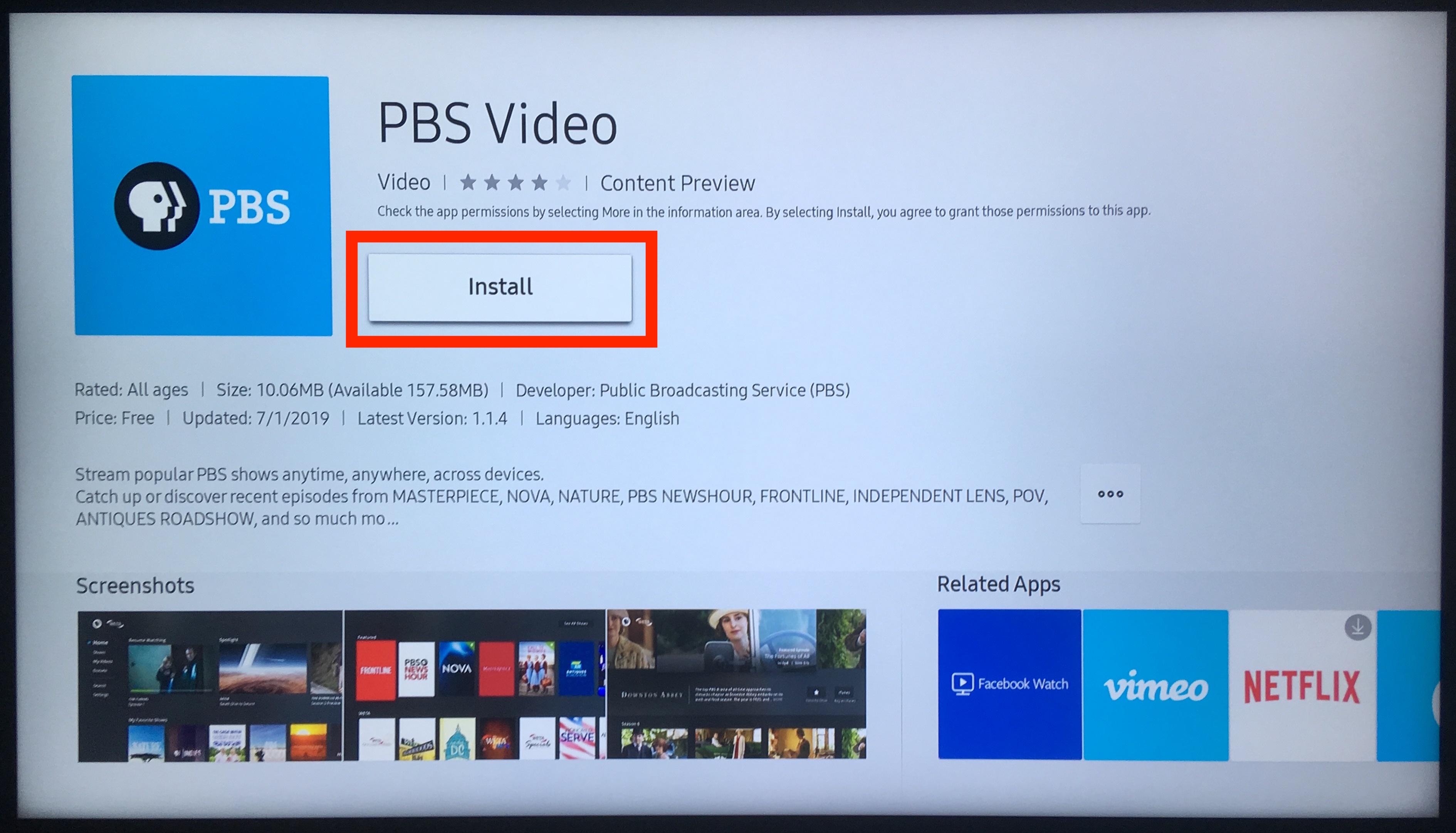 3. ACTIVATE
When you first open the PBS Video app, you will receive an alphanumeric code to activate the app at pbs.org/activate.
The code you receive will be unique to your device. Use the activate link on your computer or a web browser on another device, and then enter your alphanumeric activation code in the white field indicated on the screen.
After entering your code, select the Continue option.A new screen will appear asking you to sign in with a Facebook, Google, or PBS login account. Select one of these three options, or select the option to create a new PBS account.
Once you are signed in, the PBS app will be open on your Samsung TV and you can enjoy your favorite shows!