Hundreds of volunteers keep KSPS running smoothly. Join us!
Shawn Claypool - Outreach and Project Manager
509-443-7724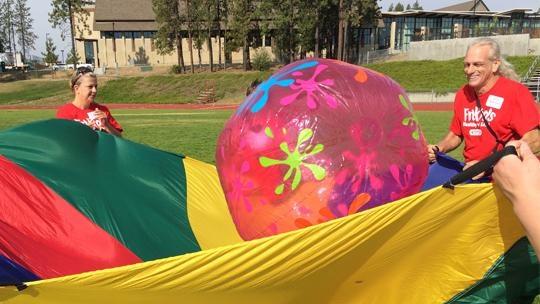 2020 Volunteer of the Year
Virginia Omoto
We recognize Virginia for all her time and effort this past year. She has said yes to nearly everything we offered. From front desk duties, to events, to productions, to story time's to ambassador events. She started volunteering just a short time ago in April 2019. She had retired from Avista, was already a KSPS PBS member and fan of all KSPS PBS programs, so volunteering here was a great fit for her. We can always count on Virginia for last minute requests and she's game to help with anything! Thank you, Virginia, and congratulations, being our VOY!
Answer Phones for Pledge Drives
Gather up a group of 12-20 people from your workplace, school, club, church, team or committee and answer phones for a evening or weekend shift during a KSPS Membership Campaign. It's fun, easy, and a great social outing for your group. Plus your group receives recognition on the air and in publications.
Help in the Office
If you enjoy office work, you can help keep KSPS running behind the scenes with computer entry, helping with mailings or staffing our reception desk.