Paid Internship Opportunity for Upper-Level High School Students
Are you interested in documentaries? News and feature stories? Promotion and marketing videos? Social media? Sports coverage? Films?
Do you want to know more about videography, editing, lighting, audio, graphics, or big multi-camera productions?
Media Makers is a high school internship program designed for people like you!
Media Makers is a high school career prep internship program at KSPS PBS where students receive training and work in paid positions alongside staff, hands-on, producing real-world videos for online, social media, and broadcast.
Get training & real-world experience with industry professionals
Field & Studio Production
lighting • audio • graphics • camera operation • videography
Post Production
video & audio editing • color correction • motion graphics • closed captioning
Equipment Access
Adobe Creative Suite • broadcast quality cameras • lighting • audio equipment
Advanced Work
(second-semester students)
writing • producing • directing • broadcast engineering
To be eligible, you must...
Be a high school junior* or senior in the Spokane-area

*Juniors eligible depending on credit status

Have a passion for video production, media, and/or storytelling

Be receiving Work Site Learning or other high school school credit

Have enough school credits to be eligible to work at KSPS PBS

Average of 10-12 hours per week in blocks of 3+ hours. Monday-Friday between 9am and 5pm.
If you're eligible, we will work with your counselors to make it happen.

If you're under 18, we'll also have paperwork for your parents.
In return, you get...
Experience & training..... and $15.74 an hour
High school credit, 0.5 Work Site Learning credit per semester
Must work a minimum average of 10 hours per week
Customized training opportunities
What are you most interested in learning about? We'll focus part of your training on your main interest areas!
Advice & Connections
We'll hook you up with professionals doing the jobs you're interested in and help you build a network that could lead to recommendation letters or future opportunities.
Work Schedule
You'll work at the KSPS PBS Studios at 3911 S Regal St, Spokane 99223
Most shifts are 3 days per week from about 1pm to about 4pm, but other shifts can be designed to meet your high school schedule.
We're looking for a minimum time commitment of three hours per work day. You will also have opportunities to work occasional evenings or weekends to participate in special productions.
You must be able to get to the KSPS PBS Studios for this internship.
Important: If you anticipate transportation issues, please let us know and we will help you figure it out. We do not want transportation or anything else to prevent you from following your passion!
Spokane Transit Bus Route 4 stops next to KSPS PBS. It's a 16-minute route from the downtown STA Plaza.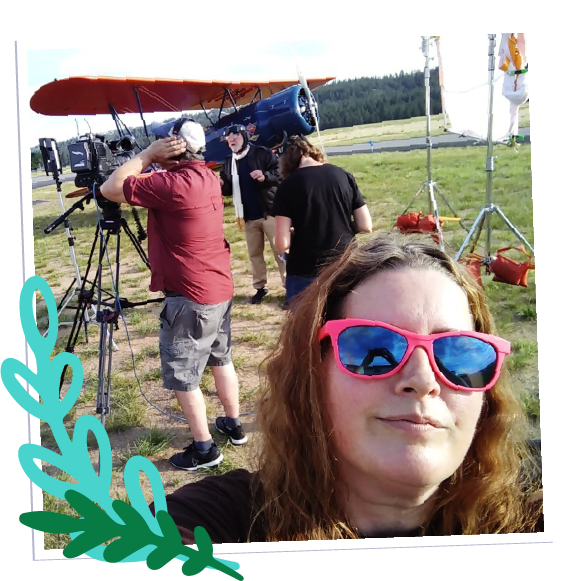 Angelia has 30 years' experience in the broadcasting and movie industry, 20 of which have been spent at KSPS. She is over the moon to be a coordinator for the Media Makers program and hopes to teach and enrich young adults who have a passion and creativity for the industry.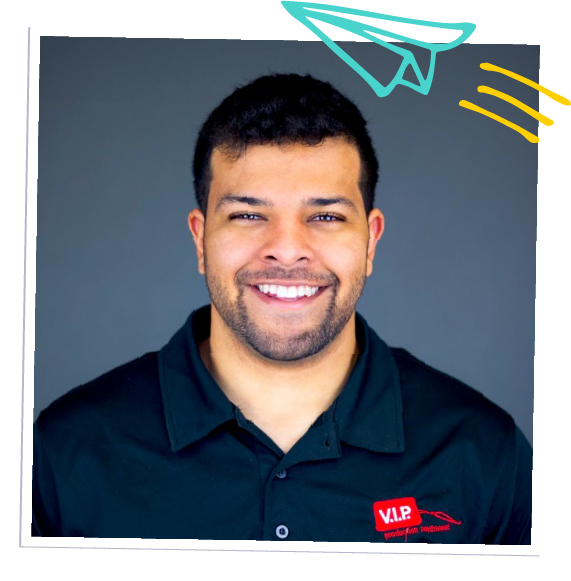 Alex is an AV professional with a decade of experience in live production and all things videography. As coordinator for KSPS's Media Maker program he is invested in teaching all things AV and enjoys making a fun and lively environment for young adults to learn in.
About KSPS PBS
KSPS PBS is this region's local PBS station providing on-air, online and multimedia content that entertains, engages, and educates our community. We currently serve more than 2.3 million households in Washington, Idaho, Alberta, British Columbia, and beyond.
Media Makers is made possible in part by a grant from Career Connect Washington
How to Apply
Tell us about you

Write an essay (up to 500 words), produce a short video, create a website, a podcast, an infographic, or any creative medium (or combination) you want. It's all about helping us understand who you are, what you want for your future, and why you're interested in being a Media Makers intern.

Get a recommendation from your teacher or counselor. Have them submit it

here
Get everything to us no later than Friday, May 12, 2023.
Our Media Makers advisory group, made up of media industry professionals and educators, will go over all applications and teacher/counselor recommendations and choose up to 10 students for the program. We may ask you for more information if necessary.
We will let you know if you're in, or not, by May 26, 2023.