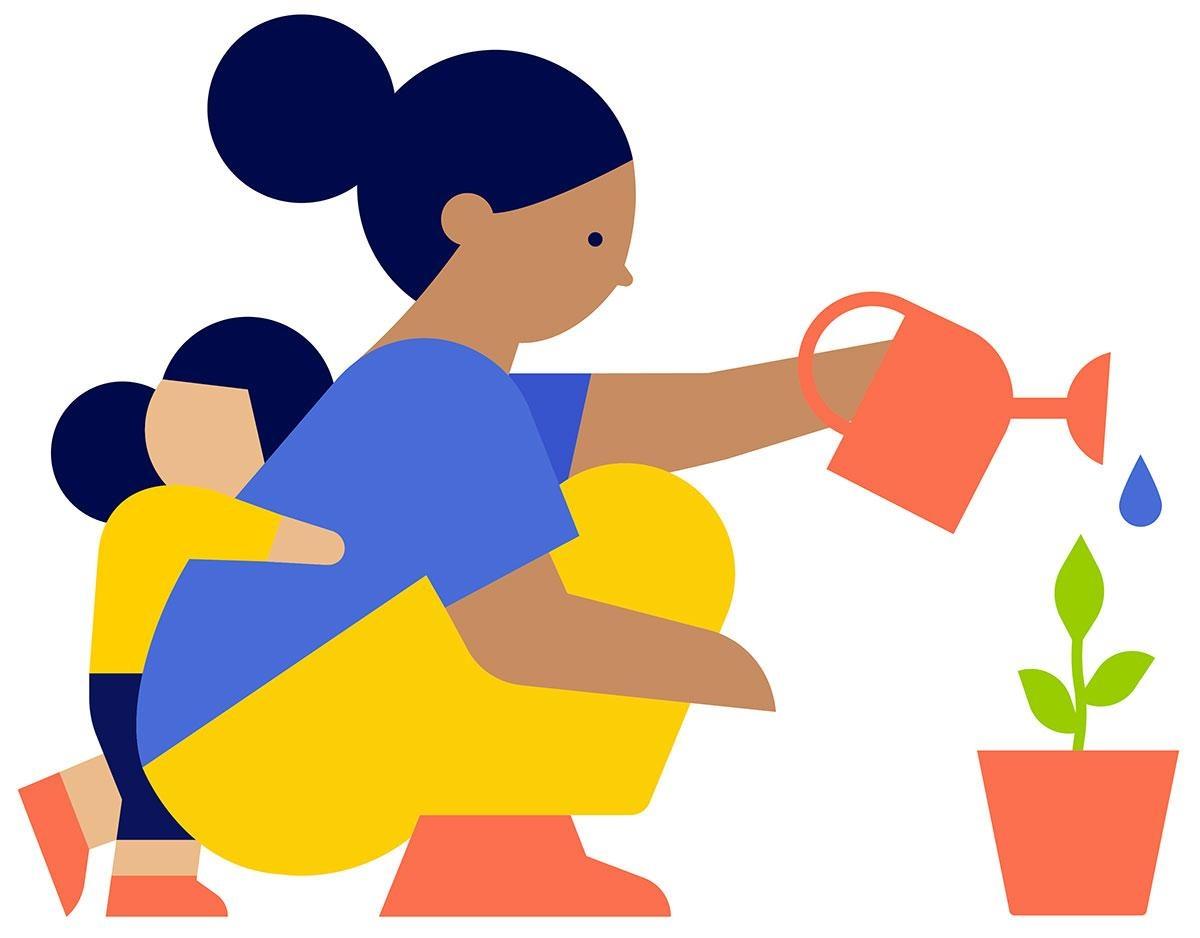 Support your local PBS station.

Giving Tuesday is an international day of giving on the first Tuesday after Thanksgiving.
This Giving Tuesday, join KSPS PBS for the first time, because dozens of KSPS PBS members have stepped forward to fund a matching grant. If you join as a sustainer for the first time, your generous donation to KSPS PBS will be doubled!
Join KSPS PBS as a sustainer for five dollars a month and get access to KSPS Passport, our exclusive streaming service.
We need over a hundred new members to receive the full grant. So this Giving Tuesday, give back by supporting public television. Thank you!
Our sincere thanks to these generous donors for funding the Giving Tuesday matching grant:
Nancy Acheson, Winthrop
Eilene Ackerman, Spokane Valley
Richard Adams, East Wenatchee
John Arbuthnott, Calgary
Lori Arndt, Calgary
Jeanine Asche, Sandpoint
Ted Bailey, Edmonton
Ernest Bakman, Liberty Lake
Aril Baldwin, Spokane Valley
Alan Ballash, Edmonton
Violet Bamber, Calgary
Penny Bayley, Lethbridge
Carol Beason, Cheney
Robert Bechtel, Spokane Valley
Marla Beckner, Colville
David Benson, Onaway
Lorna Berlinguette, Edmonton
Duane Biggar, Wenatchee
Nancy Binney, Calgary
Glen and Susan Binnington, Edmonton
Doreen Bishop, Edmonton
Howie Bjorge, Lloydminster
Ladell Black, Chewelah
John Blasen, Spokane
Margaret Blum, Cheney
Mary Boardman, Spokane
Deborah Bosley, Spokane
Karen Bourgeau, Colville
Elizabeth Bowman, Spokane
Ron Brantley, Rathdrum
Rosemary Braun, Spokane
Dianne Bremner, Republic
Keith Brewer, Blackfalds
Thomas Brigham, Pullman
Jane Brodhead, Moses Lake
William Brooks, Deer Park
Dwight Brown, Spokane Valley
Jeanette Budzinski, Edmonton
Dennis Buhrman, Chewelah
Don Burnham, Wenatchee
Gregory Butler, Calgary
Robert Campbell, Lethbridge
Jim Carollo, Spokane
Linda Carroll, Spokane
Leonard Oakland, Spokane
Jimmy Olson, Raymond
Marilyn Orr, Camrose
Angela Padovani, Edmonton
Nita Paine, Wenatchee
Dwight Palmer, Spokane
Gary Palmer, Calgary
Rose Parker, Calgary
Paula Parkinson, Edmonton
Mike Parrish, Colfax
Patricia Peterson, Spokane
Melmvin Potvin, Spokane
Irene Powell, Edmonton
Charles Poytress, Lethbridge
Mary Rabchuk, Okanogan
Bernice Racine, St Albert
Richard Ralston, Newport
Maisie Ramshaw, Red Deer
Leonard Ratzlaff, Edmonton
J Redmond, Edmonton
John Reece, Sherwood Park
Kenneth Remsen, Spokane
Elfriede Werner, Edmonton
Karin Western, Walla Walla
Tamara White, Chewelah
Eddie Cassens, Spokane
Mary Cassidy, Calgary
Shirley Chavez, Calgary
Lawrence Chinn, Moscow
Richard Christopherson, Coeur d'Alene
Elizabeth Christy, Spokane
John Chrumka, Calgary
Steve Claassen, Clarkston
Ellenor Cleland, Vermilion
Margaret Coles, Calgary
Barbara Cook-Ewers, Spokane
Leslie Cooley, Spokane
Mary Coughlin, Calgary
Lonnie Coulston, Spokane
Frank Coyle, Spokane Valley
Robin Crain, Spokane
June Crow, Colfax
Sharon Crow, Spokane
Jelle de Jong, Edmonton
Ned Decker, Libby
Gloria Dingwall, Calgary
Dorothy Duguid, Calgary
Bruce Duncan, Edmonton
Lois Eberle, Naples
Mary Eckenrode, Spokane
Glenna Ell, Lethbridge
Kim Engel, Spokane
Glenda Farrell, Clarkston
Patricia Felgenhauer, Spokane
Monty Fields, Spokane Valley
Jon Fink, Odessa
Kea Fisher, Bayview
Philonena Fleming, St. Albert
Leland Forthun, Oroville
Ronaye Foster, Spokane
Joyce Fox, Spokane Valley
Rodney Frey, Moscow
Donna Friesen, Calgary
Gloris Frigeri, Spokane
Sachiko Fujikawa, Calgary
John Gallagher, Walla Walla
Craig Garrick, Calgary
Henry Gerber, Spokane
Eleanor Getz, Medicine Hat
Sally Richards, Spokane
Ronald Robb, Spokane Valley
Ethel Roberts, Edmonton
Sylvia Robison, Spangle
Joanne Rosenthal, East Wenatchee
Molly Ross, Calgary
Ted Runberg, Priest River
Jim Runge, Coeur d'Alene
Barbara Scheel, Arnprior
Michael Scher, Spokane
Beverly Schierman, Spokane
Linda Schleer, Spokane
Gordon Schnell, Calgary
Judith Schoepflin, Spokane
Del Schwisow, Ritzville
Donna Scripture, Spokane
Robert Seiler, Calgary
Annetto Seubert, Spokane
Kris Shepherd, Spokane
Larry Sheriff, Edmonton
Jeanelle Shields, Sandpoint
Rosemary Shockley, Spokane Valley
Pati Wigelsworth, Lethbridge
Ron Willis, Libby
Joe Wilson, Moses Lake
Warren Gibbons, Wallace
Elizabeth Gifford, Palouse
Emily Gordon, Spokane
Toni Graf, East Wenatchee
Ralph Granner, Spokane
Linda Grier, Colville
Donna Guenzel, Spokane Valley
Terry Gunter, Calgary
Lidianna Guthrie, Spokane Valley
Robert Hahn, Spokane
Marianne Hall, Cheney
David Hamer, Spokane
Susan Hamer, Twisp
Paul Hanna, Rathdrum
Robin Harvie, Cochrane
Hedy Herrick, Pullman
Mary Herring, Calgary
Gordon Herron, Harrington
Brian Hilzer, Cusick
Joe Hindman, Pullman
Donna Hixson, Spokane Valley
Donald Hobbs, Newport
Jim Hoffmann, Deer Park
Jim Hofmann, Wenatchee
Stanton Hooper, Edmonton
Norene Horsell, Wenatchee
Clara Horstman, Veradale
Kathleen Hull, Colbert
Greta Huot, Spruce Grove
Jack Jackson, East Wenatchee
Alice Johnson, Spokane
Sharon Johnson, Calgary
Ward Johnson, Spokane
Barry Jonas, Fairmont Hot Springs
Steven Judd, Inchelium
James Kane, Harrington
Douglas Karsten, Castlegar
Douglas Keene, Spokane Valley
Anna Kellogg, Lethbridge
Charles Kerr, Spokane
Deborah Kittilson, Spokane Valley
Robert Kovacevich, Spokane
Carol Kowzan, Spokane
Gregory Krein, Spokane
David Shuler, Liberty Lake
Ed Simmons, Wenatchee
Gary Smith, Spokane
Grace Smith, Cochrane
Steve Smith, Wenatchee
Debra Snook, Clarkston
B Snyder, Sandpoint
Philip Spohn, Veradale
Susan Stagliano, Bonners Ferry
Roger Stanford, Moses Lake
Mildred Stephen, Calgary
Tony Stewart, Coeur d'Alene
Sandra Stouffer, Coeur d'Alene
Ross Stout, Kellogg
Tina Subic, Calgary
Carl Svoboda, Calgary
Benjamin Swartout, Spokane
Dorothy Tait, Spokane
Alice Taylor, Newport
Catherine Thomas, St Albert
Roger Thomson, Edmonton
Bill Thordarson, Spokane
John Wilson, Edmonton
Margot Wilson, Spokane Valley
Margaret Zahara, Edmonton
John Kruse, Calgary
Teresa Kulik, Wenatchee
Michael Langfeldt, Calgary
Ben Laskey, Edmonton
Edna Layton, Pincher Creek
Dorothy Leach, Spokane
Lori Leaver, Nine Mile Falls
Robert Lee, Calgary
Leroy Lemaster, Medical Lake
Jim Lemon, Colfax
Anita Lennox, Spokane Valley
Linda Loberg, Calgary
Aileen MacDonald, Calgary
Sheila MacDonald, Edmonton
Charles Malone, Spokane
Patricia Malone, East Wenatchee
Nellie Maney, Spokane Valley
Margie Manfred, Spokane Valley
Irit Matzov, Calgary
Barry McCashin, Edmonton
Janie McCaslin, Spokane Valley
Elisabeth McDonald, Calgary
Melba McDonald, Spokane
Ron McIntire, Hayden
Chris McKay, Edmonton
Mike Meakin, Spokane Valley
Kim Meier, Liberty Lake
Paul Mercer, Calgary
Shirley Miller, Newport
Barbara Mills, Spokane
Barbara Milne, Sherwood Park
Karen Mobley, Spokane
Carlene Moore, Kalispell
Luetta Moore, Spokane Valley
Marilyn Morris, Lacombe
Allan Morrison, Lethbridge
Robert Mulder, Edmonton
Lynne Murphy, Edmonton
David Myers, Spokane
Joan Myers, Calgary
Joan Nelson, Spokane
David Nemitz, Spokane Valley
Robert Neswick, Spokane
Francis Noronha, Lethbridge
Evelyn Tolley, Bigfork
David Townsend, Calgary
Linda Trethewey, Okotoks
Peter Trott, Edmonton
Ruth Trueman, Calgary
Marlowe Uhlenkott, Spokane
Tom Urquhart, Clarkston
Tom Utley, Nine Mile Falls
Eleanor Van de Bogart, Canyon
Janet Veenstra, Calgary
John & Betty Veres, St Albert
Carol Vogeler, Spokane
Craig Volosing, Spokane
Jacqueline Volz, Spokane Valley
Louise Walker, Spokane
Rebecca Walls, Spokane Valley
Steve Walther, Spokane
Libby Ward, Spokane
Daniel Webster, Brewster
Helmut Weiser, Calgary
Ernest Weiss, Pullman
Carol Wendle, Spokane
Russ Zenner, Genesee
Sharon Zentzis, Spokane Valley
Mary Ziegler, Colbert