Friends of KSPS Board of Directors
As a non-profit organization, Friends of KSPS is governed by a Board of Directors made up of these community volunteers:
Jeffrey Adams, Chair
Craig Gracyalny, Vice Chair
Kim Lloyd, Treasurer
Addy Hatch,Secretary

James Alexie

Jaye Hopkins

Kristine Meyer

Marti D'Agostino

Roberta Brooke

Kiantha Duncan

Rosemary Selinger

Gary Stokes,President and KSPS General Manager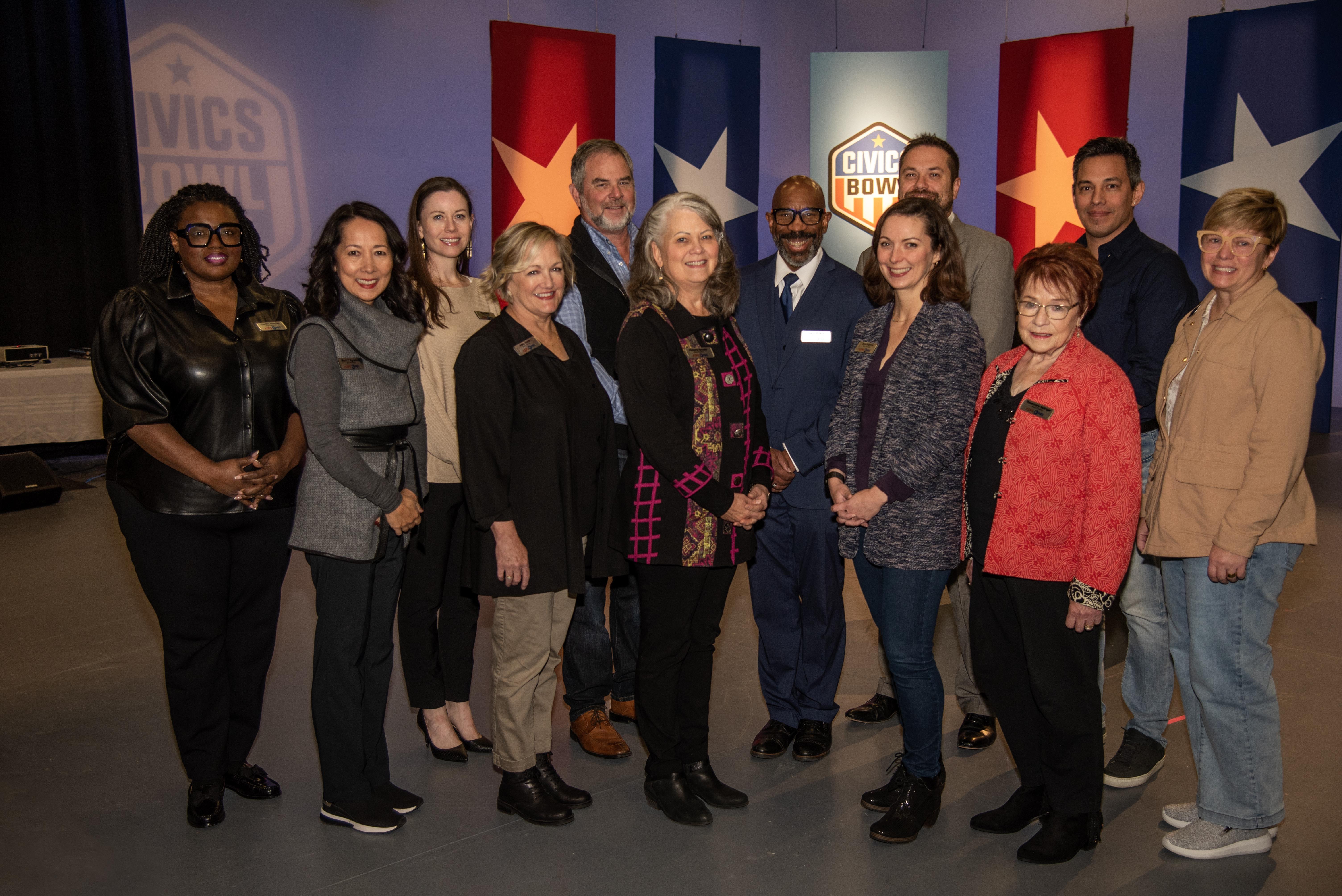 Friends of KSPS Board Meeting Schedule
All meetings are at KSPS, 3911 S Regal St, Spokane WA 99223
All meetings are open to the public unless otherwise posted
All meeting dates and times are subject to change
Full Board Meetings are every 2 months, generally on the last Thursday of the odd-numbered months
Executive Committee meetings are every month, generally on the last Thursday
Full Board Meetings
4:30pm PT in the Main Conference Room or via Zoom
KSPS Board of Director Profiles
Jeffrey Adams - Chair
Jeffrey Adams is a Spokane, Washington attorney and adjunct professor. Jeff received his Bachelor of Arts and Juris Doctor from Gonzaga University and his Master's in Business Administration from Eastern Washington University. He currently works as an Associate Attorney at Smith, Hemingway, and Anderson Law Offices as well as an Adjunct Professor at Eastern Washington University.

Public service is something that Jeffrey is very passionate about. In addition to serving on the Friends of KSPS board, Jeff is on the board of SpokeFest, a non-profit organization which promotes bicycling for health and transportation. Jeffrey is a member of the Spokane Historical Society and regularly volunteers for Spokane Fantasy Flight each Christmas. In addition to spending time with his wife, Jeffrey enjoys fly-fishing and golfing.
Addy Hatch - Secretary
Addy Hatch is a longtime communications professional in Spokane, Washington. After a fulfilling, 28-year career in print journalism, Addy joined the WSU College of Nursing in 2017 as the Director of Outreach and Communications. She is also an adjunct instructor at Eastern Washington University and is on the board of directors of STCU. She received her Bachelor of Arts in International Studies at the University of Washington, and her Master of Science in Journalism at Northwestern University.
Addy has lived in Spokane for many years; she and her husband Tim Hanley raised two children in Spokane Valley. She's impressed by the positive trajectory of the community since she returned to the area in 1995, especially the development of the fast-growing WSU Health Sciences campus.
Gary Stokes
Gary Stokes was named General Manager of KSPS in September 2013 after two years as Executive Director of the Friends of KSPS.
He came to KSPS from Birmingham, Alabama where he served as the Vice President of Development at Alabama Public Television (APT). He was hired as Manager of Corporate Support in 2006 and was promoted to VP in 2009. He led a team that raised funds to support the nationally recognized education mission of APT and has personally raised nearly a million dollars for that mission.
KSPS is the culmination of a 27 year broadcast career that has included stops in cities from Norfolk, Virginia to Houston, Texas. He was President and General Manager of NBC-affiliate WVTM-TV in Birmingham from 1996 to 2001 and during that time co-chaired a successful multi-million dollar campaign to raise funds to repair Birmingham's iconic statue of Vulcan.
He was born in Philadelphia, PA and is was awarded a BS in Criminal Justice from the University of Dayton (OH.)
He has been an active community supporter over the years and continues that work here in Spokane. He currently serves on the Boards of the Empire Health Foundation, Priority Spokane and Humanities Washington. He is also a member of Spokane Rotary 21.